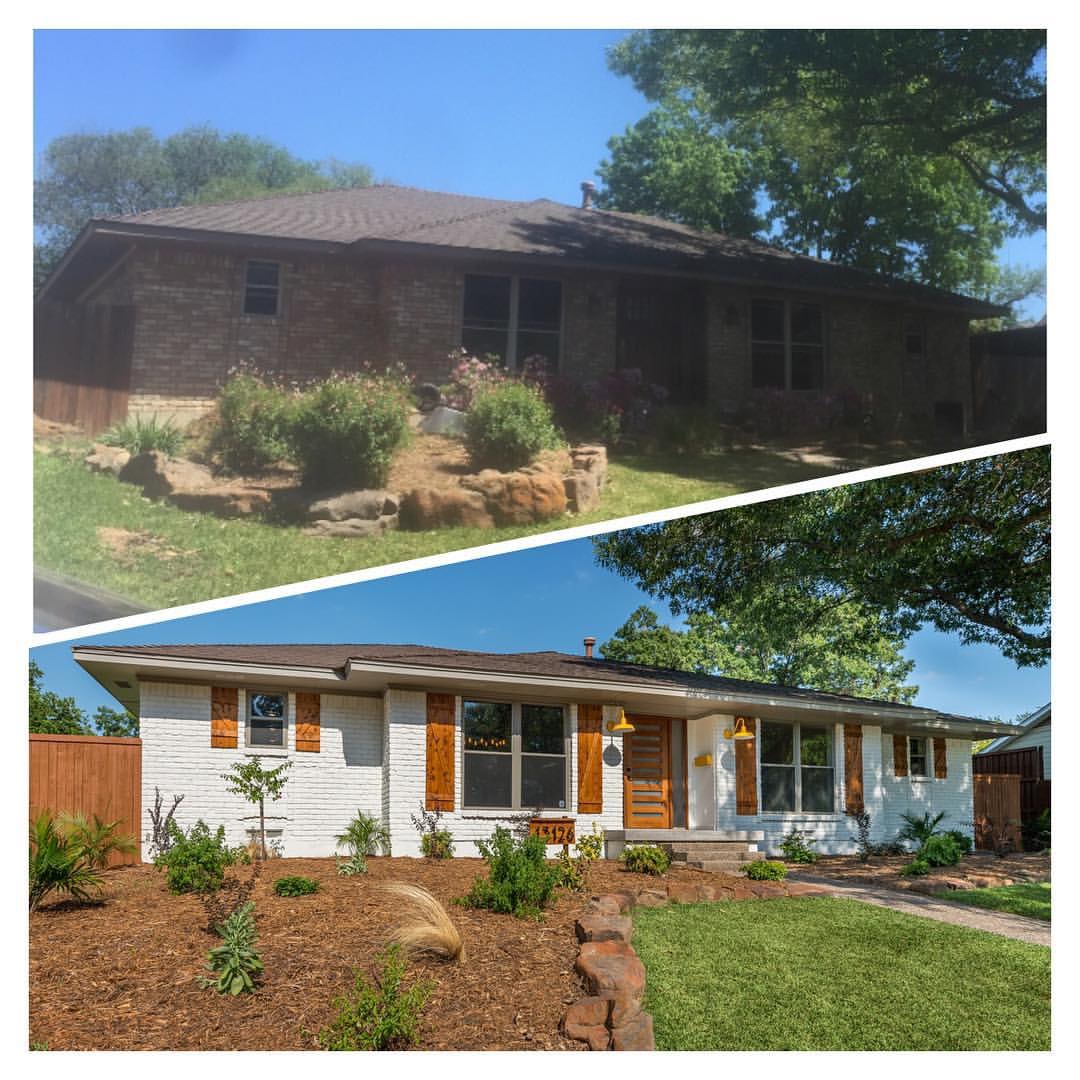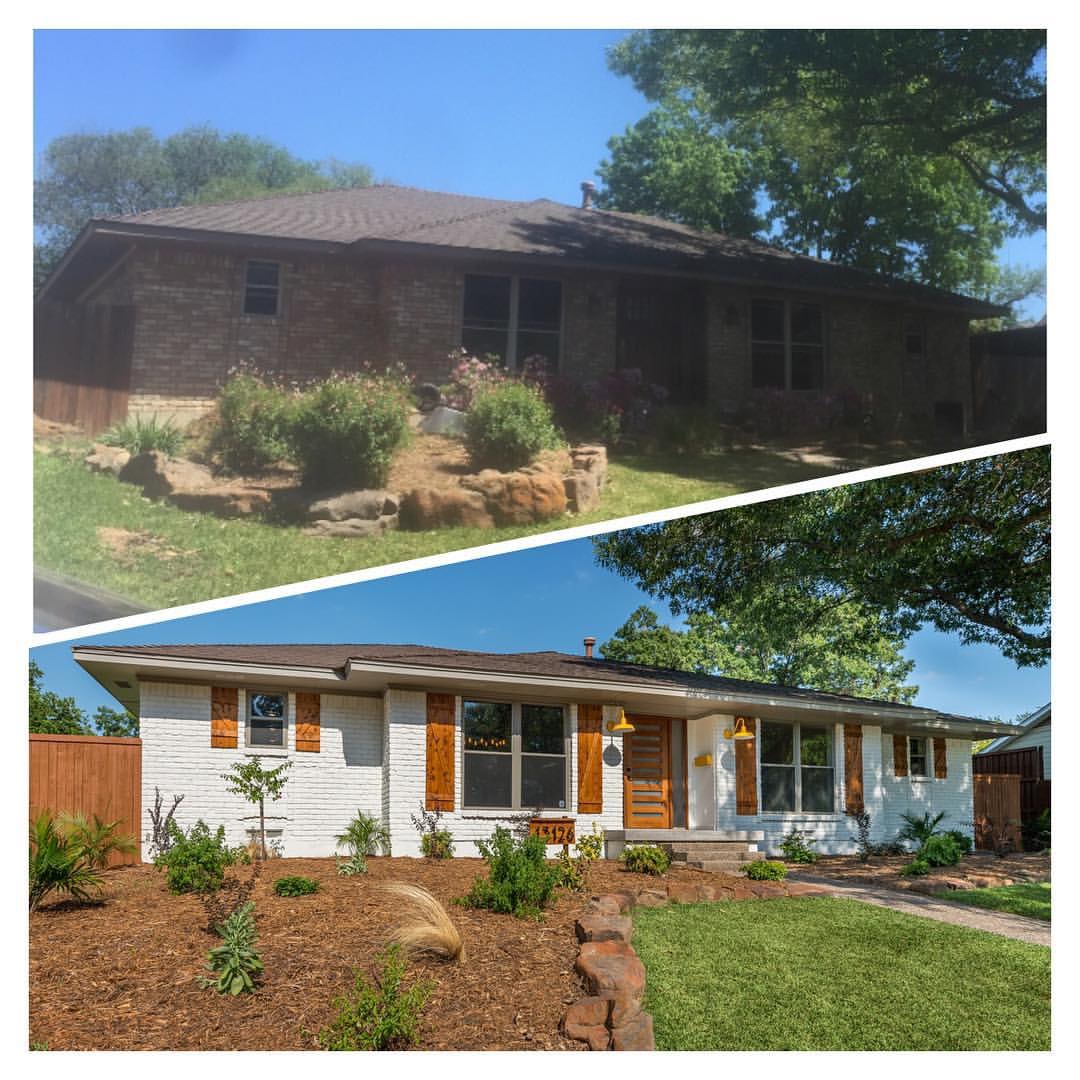 Brushcreek Lane was our 3rd flip project. We decided to go with a Modern Farmhouse finish out for this design. Most of the changes were cosmetic except for the kitchen and the master bathroom. The master bathroom and closet needed a configuration overhaul. The kitchen just needed a few structural tweaks. We incorporated matte black hardware throughout and added two custom barn doors to complete the look.
Statement Making Design Elements:
40 Inch Dining Room Chandelier...
The huge dining room chandelier is visible from the street and sets the tone in this modern farmhouse!
Natural Hardwood Floors...
"Before" and "After" of the original hardwood floors. The previous owner painted them a dark black. We sanded them down to their glorious original and natural color to brighten up the space. They also fit in nicely to the modern farmhouse motif.